Living in Jeddah
Common Facts

Jeddah is the second largest city in Saudi Arabia and it is located on the western region of the country, on the coast of the Red Sea. There are 4.5 million people living in the city and it features the largest sea port on the Red Sea. The city is shaped like a big rectangle and has a grid plan so it is relatively easy to master. There are big roads going from east to west and south to north and between them smaller roads or alleys. The buildings are not as tall as in many other modern cities, which gives it a more countryside-feel. The expats live in compounds, which are plenty in the city. The compounds have everything one might need from grocery stores to great pool areas and gyms. It is a lot easier place to live and work at then generally is thought! Tax free salary is also a big plus...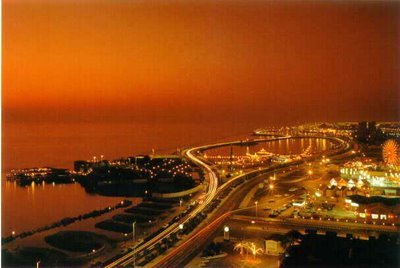 The client hospitals
We have two client hospitals in the city of Jeddah: King Faisal Specialist Hospital and National Guard. Both are really modern hospitals that offer a unique experience of working in a truly multicultural environment. National Guard is located a little away from the city, along the highway between Mecca and Jeddah, while the King Faisal is in downtown Jeddah.
King Faisal Specialist Hospital and Research Center, Jeddah
National Guard Hospital, Jeddah
Distances
Jeddah is the common gateway to the Islam's two holiest cities, Mecca and Medina. It is fairly easy to reach those places from Jeddah. Mecca is around 50-60 minute drive from Jeddah, depending on the traffic. Probably the easiest way to get there is to take a taxi that will cost around 350 SAR. While the drive to Medina is a little longer (over 4 hours), there are relatively cheap, straight, flights between the two places. The flights can be bough for as little as 300 SAR and the duration is only an hour or so.
Distance between Jeddah and Aqaba or Amman is also quite easy to travel. By car to Aqaba is little over 1000 km, but can be traveled in one day. To Aqaba there are also relatively cheap flights with one stop and straight two-hour flights to Amman. So both cities are easily accessible.
It is also easy and affordable to travel to other countries such as India, Sri Lanka, Bahrain and UAE. There will definitely be no doubt one can find an interesting destination to go to on their holidays (which are plenty - 54 days annually)!
Things to do and see
The private beaches that usually belong to some hotels are a very popular places for expats to spend their spare time. That is also where one gets a good chance to get to know new people. There are many different beach resorts where one can go enjoy the sun and the heat and as they are private beach resorts, one can dress as they wish: in bikinis or shorts and tops!
The old town, Al Balad, is the historic center of the city (used to be a fisher village), around which the current metropolis has risen. It features old, historic, houses that are built from coral. There are also bazaars. It is surely a place worth visiting. In July there is a huge festival that is attended by 2-3 million people every year, during one week time. During the festival there are signposts to show where to go and guides telling about the buildings. There are also food stalls, sidewalk cafes and old art shows.
For the ones who enjoy diving, Jeddah is a place to be. The location on the coast of the Red Sea offers exceptional opportunities for diving. There are companies that organize courses and trips to the coral reefs to a wonderful experience. Also desert safaris are something worth giving a try. Sleeping in a tent in the desert after a wild ride on the dunes can be a unique experience.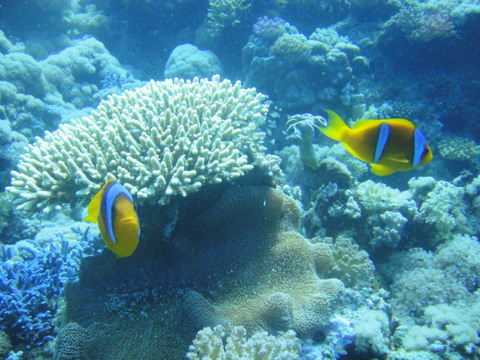 In the 1970s, Jeddah's mayor, Mohammed Said Farsi, undertook the Jeddah Beautification Project. This project included ordering amazing sculptures from around the world. These sculptures are located mostly in the roundabouts and beside the Corniche, the promenade of Jeddah. The sculptures include one piece of art by a Finnish artist Eila Hiltunen - one of only two women included in the Beautification project.
Perhaps the most famous project is the building of the Kingdom Tower, which is set to be ready in 2018. The tower will be at least one kilometer high and therefore the highest skyscraper in the world, ahead of the Burj Khalifa in Dubai.
One place worth giving a visit is a mountain village called Taif. It is sometimes referred to as the garden of Saudi Arabia. There are trips planned to visit it. It is located 1 879 meters above sea level and to go there one has to drive through the World's longest zigzag road. Taif is known for its grapes, pomegranate, figs, roses and honey. One can also see free living monkeys begging for food.
There are also parties for the expats organized by the embassies. For example every Thursday there is an Italian night for foreigners at the Italian embassy, where a local chef prepares delicious meals with Italian food and drinks. It is also a great place to find and get to know new people.
Shopping
There are dozens of huge malls in Jeddah so the opportunities for shopping are better than good. One can find a mall for every need as there are more expensive malls for luxurious demands and then the ordinary malls that include more affordable brands from around the world. As an alternative for the huge, American-esque, malls, there are Souks, the traditional markets, where the prices are more or less negotiable and the items more original.
Eating
People in Saudi Arabia and Jeddah know how to enjoy good food. Eating out is a common way to spend time there. One can find restaurants for every need in Jeddah from the popular fast food restaurants to finest of fine dining and everything in between. The restaurants are considerably cheaper than, for example, in Finland. Partly because of the heat, there is a delivery option in almost every restaurant. Ordering food home is a popular habit in Jeddah.
Vacancies: