Living in Riyadh
Common
Riyadh is the capital and the largest city of Saudi Arabia. It is a place, where Arabic tradition meats the western culture in a unique environment. Riyadh has a population of 5.3 million people. The city is located in the middle of Arabian Peninsula, and in the middle of the Kingdom. Riyadh is comparable to any metropolis in the world with its tall skyscrapers and other modern buildings. The expats live in specifically designed compounds that feature everything needed, from a fully furnished apartments to great pool areas and gyms. There is also free transportation provided to move between work and the compound as well as daily trips to some of the malls or other places in town. The infrastructure is also top class, with huge highways sweeping across the city.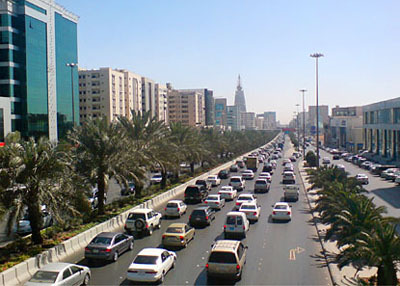 Client Hospitals
There are two client hospitals in Riyadh; King Faisal Special Hospital and Research Center and National Guard Health Affairs. Both are big, modern hospitals that offer nurses great experiences with a variety of cases. The hospitals also offer a chance to study Arabic.
Distances
Driving from Riyadh to Jeddah might be tiring, as the distance is approximately 800km, but it is bearable. However, there are relatively cheap flights as well (a round trip for less than 500 Riyals). A train connection is planned to be completed in 2019 and it would connect Riyadh to Jeddah and Mecca, as well as to Buraidah and Ha'il. As there are 54 days of annual leave, there are quite a few opportunities to travel. Traveling is cheap from Riyadh and there are many fascinating destinations close. One could travel easily for example to United Arab Emirates, Maldives, Sri Lanka, Bahrain and India. It is very easy to achieve multi exit/re-entry visas in Riyadh, so one gets to travel often and without too much trouble.
Things to do and see
The opportunities to spend spare time are plenty in Riyadh. Apart from shopping, there are many things worth trying. Due to the location of Riyadh, there are great chances to experience desert safaris. There one can try quad biking (you can rent a quad bike for 80 Rial per hour), go hiking or spending the night in a tent. It is surely a great experience. The beautifully untouched landscape of Saudi Arabia makes it also propitious for photographing.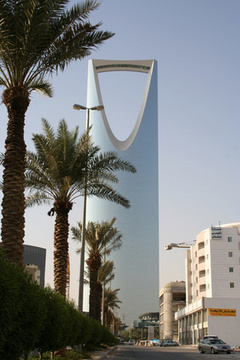 It is also very easy to do sports in Riyadh. There are several gyms in the compounds that the residents can use. Also there are many tennis courts in the city and there are courses organized to go and practice. For the ones who are into water sports, there is a good chance to go diving as there are also courses for that. One can also travel to Jeddah or Damam easily for more opportunities for diving. For the football fans there is a chance to go see the local teams play. Al Hilal and Al Nasr are the two biggest clubs in Riyadh. There are as well very good opportunities to play golf.
http://www.riyadhgolfcourses.com/
There are places in Riyadh where one can experience the history of Riyadh and Saudi Arabia. For example the King Abdulaziz Historical Center offers an insight to the progress of the Kingdom during thousands of years. The center also features The National Museum of Saudi Arabia, which accommodates latest museology and display techniques. Another interesting place to see is the Saqr Al Jazeera museum that shares the history of the Royal Air Force of Saudi Arabia in a combined outdoor park and modern indoor museum.

http://www.nationalmuseum.org.sa/introduction.aspx
https://www.youtube.com/watch?v=Z7YoaeZtYgs
Other popular places among the expats in Riyadh are Al Faisaliyah center and Kingdom center. Al Faisaliah contains 44 floors, has a five-star deluxe hotel, shopping mall and four exclusive restaurants, including The Globe that offers astounding view over the city. Kingdom center contains apartments, offices, a world-class restaurant and the famous Sky Bridge. Sitting at 300 meters it overlooks the whole city of Riyadh and offers a great experience. The price to enter the Sky Bridge is 60 Riyals for adults and 20 Riyals for kids under 10.
Other things to do
There are parties arranged at the Diplomatic Quarter and people can visit other compounds to see friends and spend time at the pool areas. Also, Riyadh Zoo is a place worth visiting. It features over 40 different species from around the world in lovely facilities. One should go and see the camel racing at least once during the stay in Riyadh. The camel races are very popular events that have a tradition of hundreds of years.
http://www.zoo.com.sa/riyadhzoo/map/
http://www.arriyadh.com/Eng/Sports/Left/Traditiona/getdocument.aspx?f=/openshare/Eng/Sports/Left/Traditiona/Camel-Racing.doc_cvt.htm
Shopping

The opportunities for shopping are outstanding in Riyadh. There are huge malls basically behind every corner and they feature all the famous brands from around the world. One can find exclusive malls for the luxury brands, malls for the mid-range brands and cheaper malls for more affordable items. There is surely something for everyone. For the ones that are looking for more traditional shopping instead of an American experience in the malls, there are Souks, traditional markets. For example, probably the most famous Souk, Al Deira Souk, is best known for its traditional Saudi products.
http://americanbedu.com/2008/05/08/popular-malls-and-shopping-centers-in-riyadh/
Eating

Eating is, in Arabic culture, a common way of spending time and that can also be seen in Riyadh. There are a great deal of restaurants from all around the world. While the malls mainly offer the common fast food restaurants, such as Mc Donald's, Burger King and Subway, there are also other types of eating places available in the city. One can also enjoy the luxury of fine dining in one of the amazing restaurants in the city. Due to the great investment in imports, the grocery stores also have a great variety of products, so there definitely is something to eat for everyone.
Vacancies: