Ask the Right Questions
Questions to ask during your nursing interview.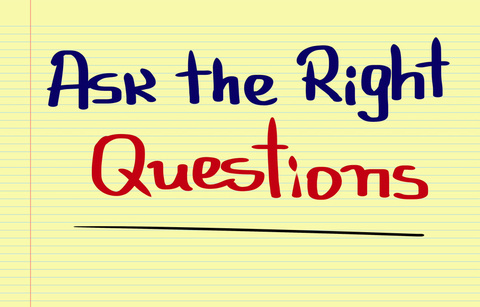 You're at the interview for your dream nursing post. You've completed the application process, filled in the application form very carefully, and spent long hours creating a CV that makes the most of your achievements and experience. This interview is for the post that will advance your career and fulfil your professional goals. This is the job you may enjoy so much that it won't feel like work.
The twenty minute interview has gone by in what seemed like three minutes. The interviewers have asked their questions and now they've turned the tables, to ask if you have any questions.
You're probably tired of talking, and this might seem like the least important part of the interview. However, you should never underestimate the importance of your questions to the interviewers. These questions should demonstrate your interest in the opportunity, while helping you gauge whether the position is the right match for your skills, goals, personality and lifestyle.
Which questions will show your enthusiasm, and which questions should you stay well clear of?
Some typical questions that make you look enthusiastic:
What is the level and depth of new staff orientation?
What are the expectations of new staff nurses during the first six months on the job?
What are the prospects for growth and advancement of staff nurses?
Is it possible to have a look around the unit and speak with another member of staff in the same grade?
How long have most nurses been on this unit?
What are nurses' biggest challenges on this unit?
What are the responsibilities of this post?
How many staff/patients are there?
What is the staff to patient ratio?
Is overtime expected?
How does the service audit patient outcomes?
How does the service gather patient feedback?
How will this staff nurse post fit within the multidisciplinary team?
If you can't remember these, there's no harm in writing them down and pulling them out at the appropriate time. You'll look enthusiastic and well prepared. You don't need to ask everything you have written down. Some of your questions may have been answered during the interview. In that case, don't panic. You can be honest, and say that some of your questions have already been answered. Then you can just ask one or two of the questions you have left.
When the interviewer answers your questions, it's important to let him/her speak. When they've finished, you can then ask further questions on your topic if necessary. Do not interrupt or disagree at this point with the interviewer.
Questions to avoid:
What sort of ward is this? It is important that you have researched the hospital and ward and this question shows that you have not bothered to do this.
If I get the job when can I take annual leave?
Did I get the job? This is a very abrupt question which the interviewer cannot answer at this time and will make them feel uncomfortable.
How strict are you on sick leave and what is the maximum number of days I can take per year?
Try to avoid asking questions that will make the interviewer repeat themselves. For example, asking questions about issues already mentioned in the job description or discussed earlier in the interview.
Do all you can to make the interview easy and effortless for the interviewer. Then they can focus completely on your skills and experience, and will be more likely to make the decision to offer you a post.
Questions to finish up with:
If I were to be offered the position, when would you want me to start?
When can I expect to hear from you?
Are there any other questions I can answer for you?
In conclusion:
It's important to remember to smile during your interview. After all, it's a nursing post that you are applying for and being pleasant is vital in our caring profession. Finish the interview on a good note by thanking the interviewer for the opportunity, and mentioning that it was good to meet them.
Vacancies: