Uusi sairaala Medinassa avautuu maaliskuussa 2020. Työsuhteen aloitus maalis-joulukuussa 2020.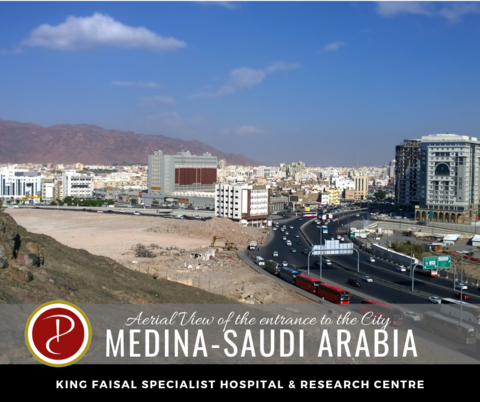 Loistavat työsuhde-edut sisältävät mm.:
* Ruhtinaallinen verovapaa palkka
* Kunnon allekirjoitusbonus kahden vuoden työsopimuksella
* 54 päivää palkallista lomaa vuodessa, voidaan käyttää osissa 3 kuukauden työsuhteen jälkeen
* Ilmainen paluulento kerran vuodessa
* Ilmainen täydellisesti kalustettu asunto, josta kaikki kulut (sähkö, vesi, etc.) maksetaan
* Ilmainen terveydenhuolto
* Ilmaiset työmatkakuljetukset
* Kysy lisää näistä ja muista eduista.
Professional Connections kutsuu sinut toimistoomme Helsinkiin (Yrjönkatu 11 D 18) tapaamaan sairaalan työhaastattelijoita.
He esittelevät uuden sairaalan ja kertovat työskentelystä ja asumisesta Medinassa ja haastettelevat soveliaat työnhakijat.
Keskiviikkona 23.10.2019 esittelyt klo 9.00 ja 18.00.
Torstaina 24.10.2019 esittelyt klo 8.00 ja 14.00.
Vaatimuksena vähintään kahden vuoden työkokemus tutkinnon jälkeiseltä ajalta. Vaikka sinulla ei vielä olisi tarpeeksi kokemusta, voit tulla kuuntelemaan esittelyt.
Varaa paikkasi esittelyyn/haastatteluun. Soita meille (09) 41 55 66 11, lähetä WhatsApp viesti 040 582 48 33 tai lähetä spostia jobs@profco.com.
Sorry, no jobs at the moment for this category and search.