Visa process for overseas nurses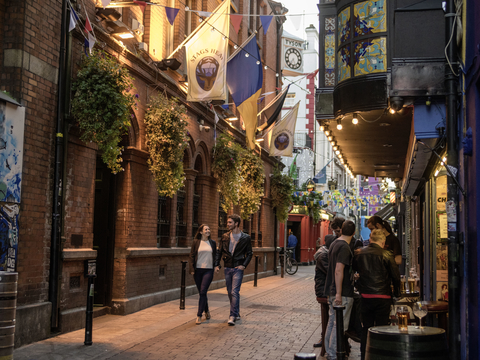 In order to work as a nurse in Ireland one must be registered on the NMBI register. There are two ways to achieve this as follows:
1.Undertake a clinical adaptation and assessment in an NMBI approved healthcare facility which can take between 6 - 12 weeks, or
2.Sit the RSCI Aptitude Test which takes place over the course of two weekends.
In all cases, a work permission under the AWS will not exceed six months.
This should be sufficient time to enable the nurse to successfully complete the Clinical Adaptation and Assessment Programme/RCSI Examination, receive the certificate of registration from the NMBI, acquire an Employment Permit from the Department of Business, Enterprise and Innovation and register your permission in the State.
When the nurse successfully completes the Clinical Adaptation and Assessment Programme/RCSI Aptitude Test and receives a Personal Identification Number (PIN) from the NMBI, the employer can apply for an Employment Permit for you.
Employment permit
The Employment Permit is granted only in respect of employment by the Irish based host body for the specific location included on the AWS Application Form and subsequently on the AWS Letter of Approval. The applicant is not permitted to change their employer or location of employment mid-contract. This may be varied only in the most exceptional of circumstances and will be closely monitored. The original letter of approval under this scheme must be returned with the request for any changes to the original request.
On receipt of an Employment Permit, the nurse must then register with INIS.
Note: as the nurses stay in the State will exceed 90 consecutive days, the nurse is obliged (under the provisions of the Immigration Act 2004) to register at their local Immigration Registration Office (Burgh Quay Registration Office/GNIB) within 90 days of arrival into the State. Professional Connections will facilitate.
Unsuccessful applicants
If the nurse is unsuccessful in the Clinical Adaptation and Assessment Programme the nurse may appeal the matter but must leave the State before expiry of the 6-month permission regardless of whether or not the appeal process has been completed.
If your appeal is successful and the nurse has left the State due to the expiry of your 6-month permission the nurse must apply for an Employment Permit from the Department of Business, Enterprise and Innovation and be in receipt of this document before re-entering the State to take up the employment.
Sorry, no jobs at the moment for this category and search.