Living in Jeddah
Jeddah in a nutshell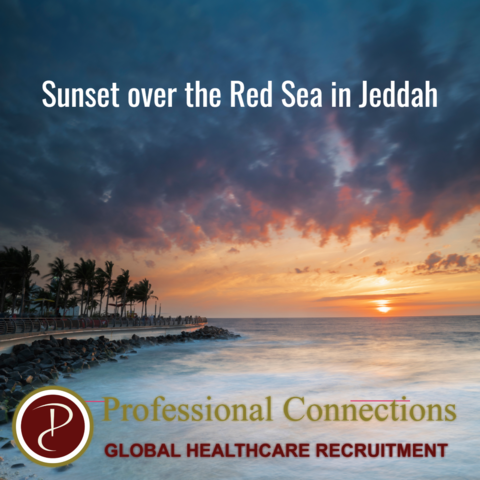 Jeddah is the second largest city in Saudi Arabia with a population of 4.5 million and is located on the western region of the country. Here, you will find the largest sea port on the Red Sea.

The city is shaped like a big rectangle and has a grid plan so it is relatively easy to navigate. Jeddah is unlike most other big cities in that the buildings are not particularly tall, giving it a countryside-like feel.
Like in other Saudi Arabian cities, expatriates typically live in compounds. In a compound, you will find everything you might need from grocery stores to swimming pools and gyms. Living in Jeddah, and in Saudi Arabia in general, is easier than you think!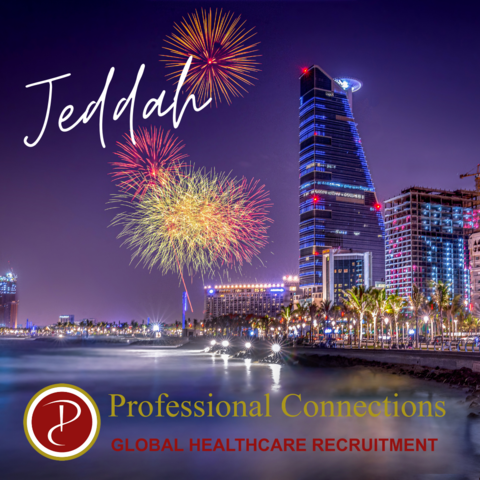 Hospitals
We have two client hospitals in the city of Jeddah: King Faisal Specialist Hospital and the Ministry of National Guard Health Affairs hospital. Both are modern facilities that can offer you a unique working experience in a multicultural environment. Click on the links below for more information on each hospital.

King Faisal Specialist Hospital and Research Center, Jeddah
National Guard Hospital, Jeddah
Location
Jeddah is the gateway to the Islam's two holiest cities, Mecca and Medina, as it is easy and affordable to travel from Jeddah to both cities. Note that Mecca and Medina are only accessible to Muslims.

From Jeddah, it is also easy to travel to Aqaba or Amman, either by car or plane. Most expatriates make the most of their time off from work to explore the region.

From Jeddah, you will find it is affordable to travel to other nearby countries that may have been out of reach for you while living at home. With a generous annual leave allowance and a tax-free salary, you'll have no shortage of travel opportunities.
Things to do and see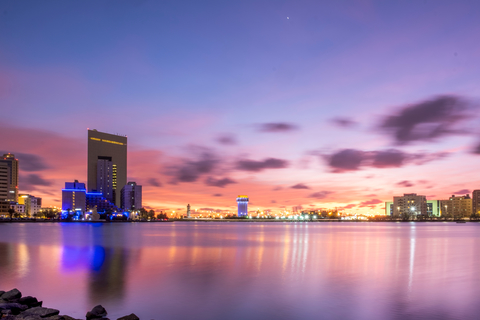 There are many private beaches where you can sunbathe and dress as you please, so naturally they are popular places for expatriates to spend their time. These areas are typically owned by hotels and are a great place to relax and make friends.

The old town, Al Balad, is the historic centre of the city around which the current metropolis has risen. It features old, historic houses that are built from coral as well as numerous bazaars. In July there is a huge week-long festival that is attended by 2-3 million people every year. During this time, you will find guided tours of historic buildings, pop-up cafes, good stalls and art shows.
If you enjoy diving, Jeddah is the perfect location. You'll be living on the coast of the Red Sea where there are plenty of diving opportunities. Local companies organise courses and tips to the coral reefs.
Finally, you won't want to miss out on a desert safari. Spend the day on a wild ride on the sand dunes and spend the night sleeping in a tent under the stars - you'll never experience anything like it.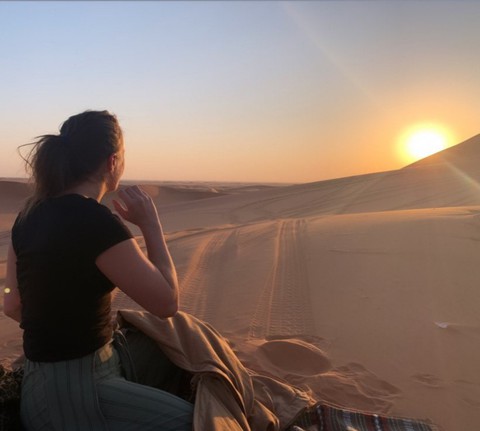 In the 1970s, Jeddah's mayor, Mohammed Said Farsi, undertook the Jeddah Beautification Project. This project included ordering amazing sculptures from around the world. These sculptures are located mostly beside the Corniche, which is the promenade of Jeddah.

Perhaps the most famous project is the building of the Kingdom Tower, which is at least 1 km high and is the highest skyscraper in the world.
The village of Taif is also worth a visit. It is sometimes referred to as the garden of Saudi Arabia and is known for its grapes, pomegranate, figs, roses and honey. As well as the beautiful village itself, you will also enjoy the novelty of seeing wild monkeys begging for food.

As is often the case in places with large expatriate communities, there are regular events organised by the Embassies. For example, every Thursday, the Italian Embassy hosts a social event involving Italian food and drinks. This is another great way to meet new people.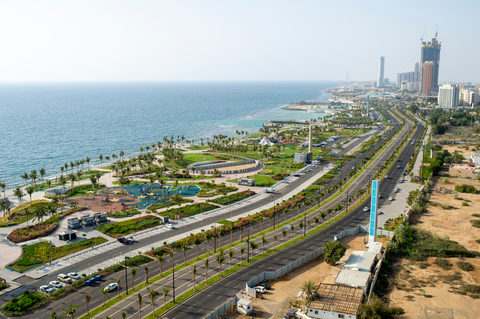 Shopping
Jeddah is home to dozens of huge malls so there are plenty of opportunities to shop. Malls range from high-end to high street so you'll find something to suit your style and budget.
If you're looking for a change from the standard mall experience, there are Souks (traditional markets) where you will find more unique items at negotiable prices.
Dining
Restaurants are plentiful and range from fine dining to popular fast food restaurants. You will likely find that eating out in Jeddah and Saudi Arabia in general is cheaper than what you are used to at home.
You will also find that there is a delivery option in almost every restaurant so ordering food is a popular habit. If you're not a fan of cooking, you'll love it here!

Vacancies: