Living in Riyadh
Riyadh in a nutshell

Riyadh is the capital of Saudi Arabia, and the largest city. Here more than anywhere else, you will see Arabic tradition meet Western culture.

With a population of 5.3 million, Riyadh is comparable to any metropolitan city in the world with tall skyscrapers and modern architecture.
In Riyadh, you will live in a compound that has everything you need - from a furnished apartment to pool areas, shops and gyms. You will also have free transport to and from work as well as scheduled trips to the malls and other popular places in town.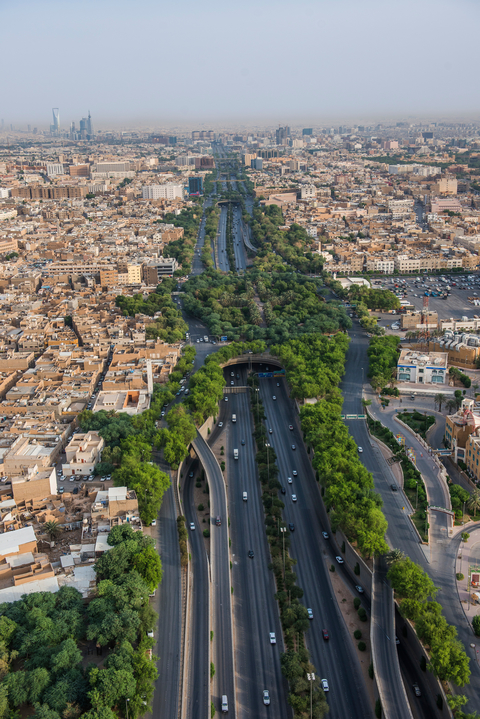 Hospitals

We have two client hospitals in Riyadh; King Faisal Special Hospital and Research Center and the Ministry of National Guard Health Affairs Hospital. Both are large, modern hospitals that offer nurses great experiences with a variety of cases.
Travelling from Riyadh

Within Saudi Arabia, there are plenty of interesting places to visit. For example, you will likely want to visit Jeddah at some point, which is about 800 km away. Driving is not unheard of however, you can fly to Jeddah affordably. There is also a planned rail connection, due to complete in 2019.
With 54 days of annual leave and a tax-free salary, you will have plenty of opportunity to travel. There are plenty of exciting destinations nearby that may have previously been out of reach. You can travel easily to the UAE, Sri Lanka, India and the Far East, to name a few.

Things to do
Of course, shopping is a popular pastime in Riyadh. You will have easy access to the many malls in the area and a tax-free salary to spend.
Don't worry - there is so much more to Riyadh than shopping! You will have access to desert safari experiences, quad biking, hiking or camping in the desert under the stars. Concerts, international sports fixtures, Riyadh Boulevard;

There are plenty of amateur hobby groups to join - for example, if photography is your thing, you really can't ask for more beautiful landscapes than the untouched Saudi Arabian desert.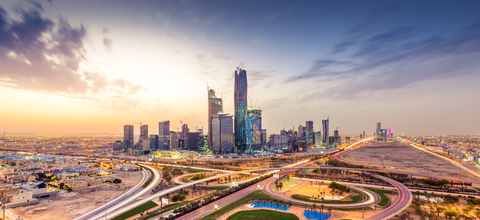 For the sports enthusiasts, each compound has its own gym and Riyadh is home to many sports facilities, such as tennis courts, football fields, basketball courts, golf courses and more. If you enjoy water sports, there are plenty of organised courses and opportunities to hone your skills. If you are more of a spectator, you can watch local teams play.
History fans won't be short of things to see here. A must-visit is the King Abdulaziz Historical Center, which offers an insight into the development of the Kingdom over thousands of years. There are several museums in Riyadh including the National Museum of Saudi Arabia and the Saqr Al Jazeera museum.

http://www.nationalmuseum.org.sa/introduction.aspx
https://www.youtube.com/watch?v=Z7YoaeZtYgs
You shouldn't miss the Al Faisaliyah Kingdom Center - a 44 floor haven including a 5-star hotel, a shopping mall and exclusive restaurants offering breathtaking views of the city.

if you think that living in Riyadh means missing out on partying, you would be wrong! The Diplomatic Quarter is home to Embassies where regular parties and events are arranged. It's also easy to visit friends on other compounds.
For animal lovers, Riyadh is home to an impressive zoo, housing 40 different species from around the world.Also, Riyadh Zoo is a place worth visiting. Another popular event in Riyadh is camel racing - a tradition dating back hundreds of years.
http://www.zoo.com.sa/riyadhzoo/map/
http://www.arriyadh.com/Eng/Sports/Left/Traditiona/getdocument.aspx?f=/openshare/Eng/Sports/Left/Traditiona/Camel-Racing.doc_cvt.htm
Shopping

Riyadh is home to dozens of huge malls so there are plenty of opportunities to shop. Malls range from high-end to high street so you'll find something to suit your style and budget. View Riyadh shopping malls.
If you're looking for a change from the standard mall experience, there are Souks (traditional markets) where you will find more unique items at negotiable prices.
Dining

Restaurants are plentiful and range from fine dining to popular fast food restaurants. You will likely find that eating out in Riyadh and Saudi Arabia in general is cheaper than what you are used to at home.
You will also find that there is a delivery option in almost every restaurant so ordering food is a popular habit. If you're not a fan of cooking, you'll love it here!
Vacancies: