Living in Dammam
Common Facts
Dammam is a city in Saudi Arabia that is located in the Easter Province. The population of the city has experienced quite a significant growth during the last twenty years as it has moved from a little over 480,000 (in 1992) to little over 1,000,000 today. Dammam is now the fifth most populated city in the Kingdom. The discovery of immense oil reserves in 1938 led to the radical transformation of the small town into a major seaport, a petroleum and natural gas centre. Dammam is now a modern city with some sprawling suburbs.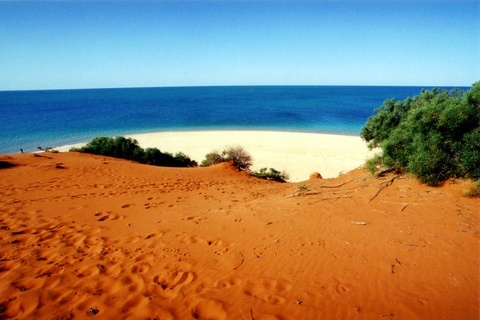 In the early 1980s Dammam was a separate city, but so close to Al Kohobar and Dhahran that the traveler could pass from one to the other in a few minutes time. With the continuing expansion of all parts of the Kingdom, the three towns inevitably merged into one, creating a single municipality known as Dammam Area. Each of the three towns, which compose the Dammam Area, retain their own character and some local administrative functions, but in terms of its place in the Kingdom, the Dammam Area forms a single administrative entity.
The Client Hospitals
In Dammam, Professional Connections works closely with the King Abdulaziz Medical City. The hospital operates to American Joint Commission International Accreditation (JCIA) standards. It provides optimum healthcare to their personnel, dependent, other eligible patients and private/VIP patients.
Distances

The location of Dammam, on the Eastern coast of the Kingdom, makes traveling to Bahrain incredibly easy. There are flights that only last less than an hour, as well as a possibility to drive to the country. Depending on the traffic, a car ride from Dammam to Bahrain could take less than an hour.
One can easily travel from Dammam to Beirut, Lebanon. There are constantly flights operated between the two places and the duration of the flight is only around two and a half hours.
Also, flying to Dubai is really cheap and the duration is only a little over an hour! One can also take flights to Jeddah and Riyadh fairly easily. Flights between Jeddah and Dammam cost around 150euros (round trip) and between Dammam and Riyadh around 120 euros (round trip). So one can easily get around to say the least!
Things to do and see

Beaches

Dammam is famous for its lovely sea weather and pearl bright beaches. One can have a nice sightseeing walk on the Corniche as well as enjoy many different beach sports. The Corniche includes green spaces, sandy areas, children's playgrounds and much more. It also features the national celebrations and Eid ceremonies annually.

King Fahd Park

The park is located between Dammam and Dhahran, on the Al Khaleej highway. It is one of the largest parks in the Eastern Province and offers plenty of activities. It has waterfalls, amusement rides, restaurants and other services. It also features the Kingdom's first international accredited go-karting union, the GP Karting. The one's that enjoy speed and adrenaline can have some great fun in the karting track.

Culture

For the ones that are looking for some culture in the area, Dammam has a lot to offer. In the Tarout Island, there is an old castle that dates back to 5000 years and features traditional architectural style. It was built on the ruins of former settlements and civilizations. Dammam Regional Museum is also worth visiting. It allows one to travel through time from the Stone Age to the present.

Shopping

As in the other big cities of Saudi Arabia, the shopping opportunities are great. In Dammam, there are some great malls to fulfill all of one's needs, when it comes to shopping! One should visit malls such as Othain Mall and Ibn Khaldoun Mall for great shops and restaurants. There is also a chance for some more of a traditional shopping experience in Dammam. Al-Hob Traditional Market offers lots of traditional goods and clothing for both men and women. There are also gold and jewelry stores that are selling very authentic products.

Other Things To Do and See

Some other things worth mentioning are Al-Marjan Island, Dolphin Village and King Abdullah Park. Al-Marjan Island is an artificial island connected to Dammam. It offers great green areas, seating areas and children's playgrounds. One can also enjoy sea ferry rides to and from the island. The Dolphin Village is an entertainment village located at the entrance of Al-Marjan Island. There are amusement rides, a swimming pool and daily dolphin and seal shows. King Abdullah Park is located on the seafront in Dammam, offering all the needed services. There are restaurants, playgrounds and fountains. One can also hold celebrations and festivals on the theater that is located in the park.
Eating

There are numerous opportunities for eating in Dammam. The malls offer some cheap and cheerful fast food places, while some of the hotels in the area offer a chance for more of a high-end eating experience.
Vacancies: