King Faisal Specialist Hospital and Research Center, Riyadh, Saudi Arabia
The King Faisal Specialist Hospital and Research Centre (KFSH&RC) KFSH&RC is tertiary referral hospital offering all services within adult, paediatric and neonates. It's strong emphasis offerings are: comprehensive Cancer, organ, transplantation, heart, neurological, and genetic diseases.
In the past year, KFSH&RC served a quarter of all newly diagnosed cancer patients in the Kingdom, and they are committed to doubling this percentage.
KFSH&RC performed a staggering 1,016 Transplant Surgeries for all organs, surpassing even the largest center in the USA, which performed 770 transplants.
KFSH&RC are among the leaders in Pre-Implantation Genetic Diagnosis (PGD) procedures, performing 600 successful operations each year, surpassing Europe's 1100 annual procedures.
The government will continue to cover the costs of treating chronic diseases through the National Health Insurance Program.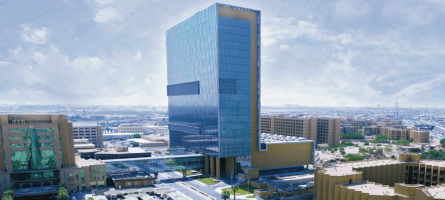 View this video for the Emergency Department.
Vacancies: