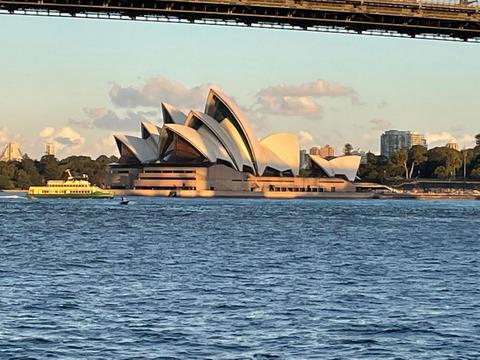 Sydney has it all - from amazing weather, fantastic open spaces, the Harbour, night life to wildlife, all which lead to a great work-life balance. Surrounded by lush national parks and gorgeous beaches, Sydney is a buzzing metropolis of cafes, restaurants, bars, live music, shopping, art galleries, theatres and some of the most iconic international landmarks- all right at your fingertips. You can spend your days off exploring or even just hanging out at the beach, and then spend your evenings submersed in Sydney's vibrant nightlife.
Sydney's lifestyle is notoriously healthy and active and there are plenty of sporting and leisure activities that you can participate in. Take up surfing, join a local sporting team or gym, go scuba-diving or simply use the beautiful city and it's surrounds to run, cycle or swim. And if you feel like putting your feet up, there's always plenty of live sport to go and watch. Sydney siders are welcome and friendly and love to catch up for a stroll, a coffee or a dinner somewhere.
There are some great attractions only a short distance away from the city, and within a few hours you could be spending your weekend in one of the other amazing destinations that
The Blue Mountains, NSW South Coast and the Central Coast and Newcastle are the perfect places to head to when you need a mini-break from the city. Sydney is also close to some of NSW's finest wine regions- the Hunter Valley, Mudgee and Orange. There has never been a better time to consider moving to Sydney to continue your career in nursing or midwifery. There are few professions that offer you the chance to balance your career with your lifestyle like you can here.
Join an inclusive and caring culture

There are many reasons to work in SLHD. As well as a diverse range of career options and clinical areas in which to specialise, and work in community-based services and teaching hospitals in a metropolitan setting, as an employer we offer:
Additional holidays and leave/flexible working arrangements

Development and recognition
A diverse and readily accessible offering of education and development courses, including recognised certificate courses

Salary packaging - an opportunity to increase your tatake-homeay

Networks of experienced nurses and midwives

Vacancies: