Nursing opportunities in Ireland
Welcome to Ireland!
Ireland is known world wide for the genuine friendliness of its people. They will welcome you to the country and make sure you adapt to living and working in it. Irish people appreciate their own nurses as well as the multitude of nurses from many other countries that come to work in their lovely country.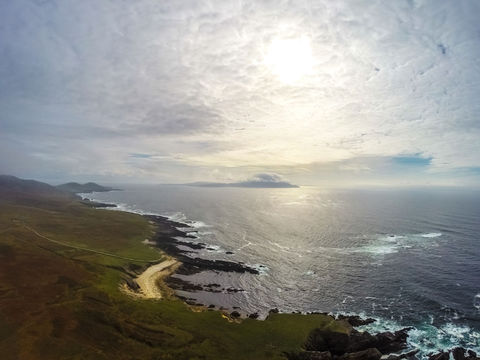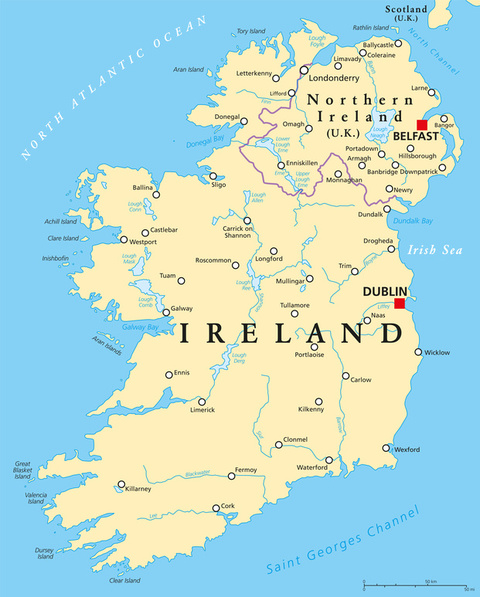 Picture: Raymond Fogarty
Why come to Ireland?
Warm, friendly people

Respect for the nursing profession

wonderful scenic countryside

Good quality affordable accommodation.

Good salary compared to cost of living,

Cheap flights to Europe.

Ireland (Irish: Éire ['e:???], also known as the Republic of Ireland (Poblacht na hÉireann), is a sovereign state in north-western Europe occupying 26 of 32 counties of the island of Ireland. The capital and largest city is Dublin,which is located on the eastern part of the island, and whose metropolitan area is home to around a third of the country's 4.8 million inhabitants. The state shares its only land border with Northern Ireland, a part of the United Kingdom. It is otherwise surrounded by the Atlantic Ocean, with the Celtic Sea to the south, Saint George's Channel to the south-east, and the Irish Sea to the east. It is a unitary, parliamentary republic. [8] The legislature, the Oireachtas, consists of a lower house, Dáil Éireann, an upper house, Seanad Éireann, and an elected President (Uachtarán) who serves as the largely ceremonial head of state, but with some important powers and duties. The head of government is the Taoiseach (Prime Minister, literally 'Chief', a title not used in English), who is elected by the Dáil and appointed by the President; the Taoiseach in turn appoints other government ministers.
Source and read more: https://en.wikipedia.org/wiki/Republic_of_Ireland
Where is Ireland?
The country Ireland is located on the continent of Europe. Neighboring countries are: United Kingdom.
o The flight from Manila via Dubai to Dublin takes about 19 hours.
o The flight from Mumbai via Dubai to Dublin takes about 13 hours.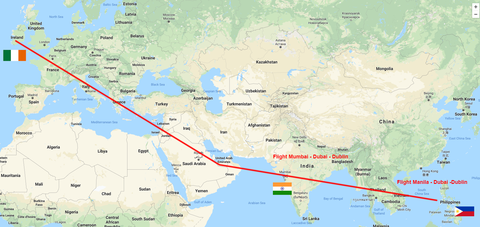 Sorry, no jobs at the moment for this category and search.