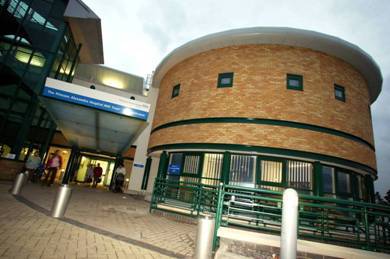 The Princess Alexandra Hospital Trust (PAHT), delivers services from a number of sites in or around Harlow, Essex.
The Trust serves a population of about 350,000 and is the natural hospital of choice for people living in West Essex and East Hertfordshire. Harlow has excellent transport links, with the M11 and a frequent train line linking the town to both London and Cambridge.
Harlow is only 15 minutes away Stansted airport, has good leisure, education and shopping facilities, plenty of green space criss-crossed with a network of award winning cycle-ways and relatively affordable housing close to the hospital.
PAHT is one of only six hospital trusts nationally to be awarded funding to build a fabulous new hospital for our local people that will deliver first class services and patient care to our growing local population for many years to come.
The Trust cares deeply about ensuring our staff are highly trained and have access to both academic and personal development opportunities and is continually working to expand the training and education portfolio, supporting staff to grow and develop in their roles.
#overseasnursingjobs #nurseabroad #NMC #NHS #OET #IELTS #UKNursignjobs #nursingintheuk #PAH #Harlow

Sorry, no jobs at the moment for this category and search.