Ann Griffin-Aaronlahti - 'Worldwide travel changes you for the better.'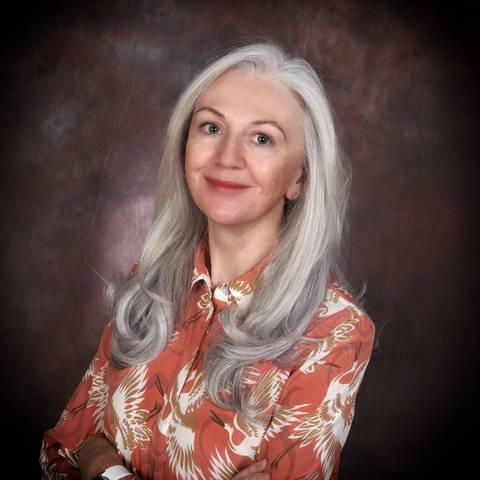 A world-wide nursing shortage and a senior role in HR at a healthcare company convinced Ann Griffin-Aaronlahti that there had to be a better way for hospitals to attract top talent. Knowing that Western-educated and trained nurses are always in demand at hospitals around the world, Ann founded Professional Connections to fill a marketplace niche. Today 'Profco' has offices in Finland, Ireland, The UK and Thailand, and is widely recognized as one of the world's leading boutique recruitment healthcare firms.
Ann is best known for her connections to a large, professional pool of speciality nurses with experience in ICU, ER, NICU, paediatrics, oncology, med/surg. midwifery. mental health and more. While her work keeps her travelling the globe, Ann specialises in helping hospitals and healthcare facilities in the United Kingdom, Australia, Ireland, as well as American allied countries in the Middle East, Saudi Arabia and Qatar with their recruiting needs. She maintains a wide network with professional candidates who are actively seeking positions in specialities including cardiology, emergency medicine, paediatrics, neonatal, critical care and generalist areas.
Ann is a graduate of Mercy Hospital School of Nursing in Cork, The National Maternity Hospital in Dublin and The National College of Industrial Relations and Personnel Management in Dublin, Ireland.
When not travelling the globe for her clients, she and her husband split their time between homes in Helsinki, Finland and Thailand. Ann has developed a new back-end support process so the four Professional Connections offices in Finland, Ireland, The UK and Thailand can offer more support to candidates as they move seamlessly through the application process and start their new roles. Ann works hard to be the advocate for all our nurses and healthcare professionals so that as well as getting great working experience, they will be prepared for and happy in their new life.
Favorite quote:
"Life is an opportunity, benefit from it. Life is beauty, admire it. Life is a dream, realize it. Life is a challenge, meet it. Life is a duty, complete it. Life is a game, play it. Life is a promise, fulfil it. Life is a song, sing it ...Life is an adventure, dare it. Life is luck, make it. ..." ~Mother Theresa
One thing I've always wanted to do:
"As a young nurse, all I wanted to do was travel and see the world. Nursing facilitated this, and I worked as a nurse in Australia, Ireland and The Middle East. The rewards these experiences brought to me both personally and professionally enable me to encourage nurses to do the same. Worldwide travel changes you for the better. "
Vacancies: