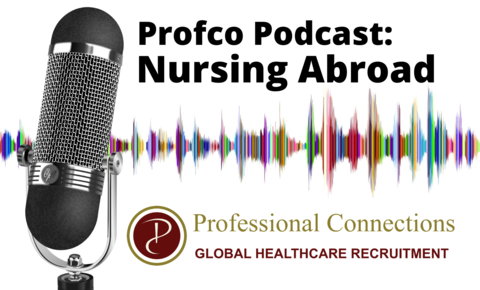 The second episode of our podcast series Nursing Abroad! This time we interview YouTuber Nurse Kay who talks with us about her experience moving from Manila to her new job in London with Professional Connections! Listen here
The Profco Podcast is a resource for nurses considering working abroad and a place to discuss both the benefits and struggles our nurses have faced in their new positions.
We hope that this Podcast will be fun, and informative, and that it will help you with your own decision about whether to embark on the same journey yourself.

YouTuber and UK-based nurse Kay talks with us about her personal experience of moving to London from Manila to work.
Kay's YouTube Channel here
Follow Profco on SoundCloud to be notified of all the latest episodes as they are released.
Happy listening!
Vacancies: