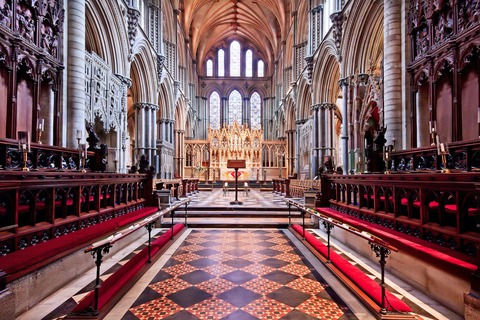 View career video here
Cambridge University Hospital NHS Trust is one of the largest, and best known Trusts in the United Kingdom. Situated in the historic city of Cambridge, the Trust has a rich history of breaking barriers of modern medicine and providing compassionate care for the community. It still upholds its pioneering spirit and continually strives to be on the edge of medical research and improve outcomes for patients.

Cambridge University Hospitals is one of the top leading teaching hospital in the UK. The NHS is the fifth largest employer in the world with over 1.2 million staff. The Trust provides healthcare for people in the Cambridge area, in eastern England, and specialist services such as transplantation, treatment of rare cancers and neurological intensive care for a much wider area. It is located on the Cambridge Biomedical Campus and runs Addenbrooke's Hospital and the Rosie Hospital. Addenbrooke's provides emergency, surgical and medical care for local people and is also a regional centre of excellence for specialist services such as organ transplantation, neurosciences, paediatrics and genetics. The Rosie is a women's hospital and the regional centre of excellence for maternity care. It has its own theatre suite, foetal assessment unit, ultrasound department, and neonatal intensive care unit. It is a member of the Shelford Group, an informal organisation of ten leading English university teaching hospitals.

Click on a post to apply or email your CV to jobs@profco.com or whatsApp + 447393535590
Vacancies: