Recruitment Process
How long does the recruitment process take?
Nurses and Midwives need to have their qualification validated by a registration authority, The Nursing and Midwifery Board of Ireland (NMBI). We will assist you with this once you register with Professional Connections.
We can source a post for you while you are processing your registration. Once registered, the time frames to your commencement date is usually your notice period to your current employer. For EU nurses it takes about three months to get registered with The NMBI. If you do not hold an EU passport you will need a visa and work permit. The processing time following issuance of your decision letter from NMBI is three to four months.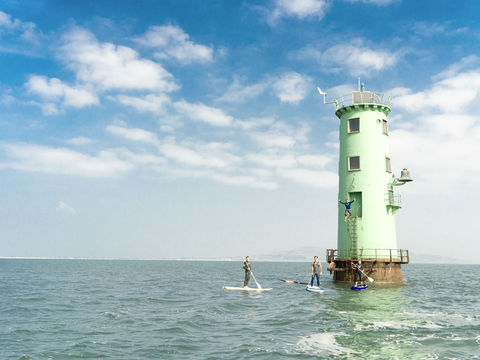 Applying for a job
All the jobs advertised on our web site are open posts. A job description and person specification is available for all posts. In order to be shortlisted for interview you will need to meet the essential criteria outlined in the specification.
We will supply you with a sample CV so you can follow the outline. You can also create a CV using our online cv builder. In addition, each Hospital will have application forms and sometimes additional paperwork which Professional Connections will supply to you.
If you do not find an interesting post on our jobs page, send us your CV and inform us what you are interested in and we will source a post for you.
Pre-employment checks
We will undertake a number of pre-employment checks on behalf of our client hospitals.
ID Check
We will need to verify your identity by checking two of the following: valid passport, driving license, valid photo ID card (EU countries only). We also take a photo ID at interview.
Verification of qualification
A verification form will be signed and stamped by your University to verify your qualification.
Registration
You will need to be registered with the NMBI and Professional Connections will validate your registration on behalf of your Employer.
Criminal Record Check
You are required to provide an original criminal record clearance (CRC) from ALL the countries that you have resided/worked in. A valid police clearance cannot be more than 6 months old.
References
Professional Connections will contact your referees to obtain a verbal and written references. We check each and every employment or education in the past five years.
Occupational Health Clearance
Each employer will give staff an occupational health check. This is to ensure that you are fit for work and to enable them to provide you with any adaptations for you to do your job, for example a special chair, keyboard etc. You will be required to provide evidence of all vaccinations and to prove that you are protected against specified diseases.
Interviews
Interviews will be face to face, by SKYPE or by telephone as appropriate.
Following interview
You will be informed on the outcome of your interview in a reasonable time frame. A conditional offer of employment will be sent to you. Once the pre employment checks are completed you will then receive an unconditional offer of employment. At this stage only should you resign your current employment. Your start date will be agreed to meet the hospital induction dates.
If you are unsuccessful, we should be able to obtain feedback for you.

Commencing employment
We will arrange an appointment for you with the Human Resources of the hospital before attending the hospital induction.
Meet and Greet
You will be collected at the arriving airport by a member of the Professional Connections team who has been assisting you during the recruitment process.
We will escort you to your accommodation.
We will show you around the local area and show you how to get to your workplace and where you are to report to on your start date.
We assist you to obtain your tax number and open a bank account.
We provide contact details of local company representatives and 24 hour emergency contact details.
Sorry, no jobs at the moment for this category and search.