You have been couple of years in Saudi already. What made you stay for a longer period? How do you feel about the place?
The social life is good and the work is fine. The climate here fits me much better than the one in Finland. Obviously the traveling opportunities are one of the reasons I like it here. However, the good and active social life is surely the most important thing to help enjoy the place. I spend almost all of my weekends in closed, western compounds, away from the hospital, where I can enjoy pretty much a normal life. There are also a lot of parties organized here, but one has much more activities to enjoy as well, for example desert walks, visiting museums, playing golf, horse riding and so on. Even women can do these!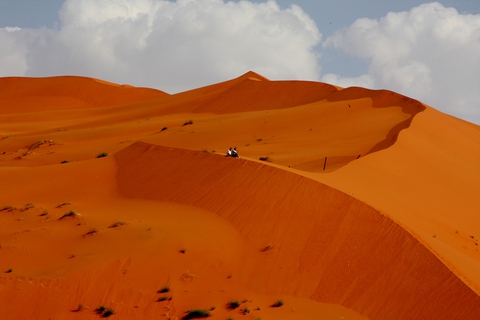 By Soile Haapalainen

What is your work like and what does your job include? How is different from your job in Finland?

I am an OR nurse and the job is somewhat the same as in Finland. It might even be a bit easier, because we have more staff in the operating room and there is always an assisting surgeon or two in the operations. The work in Finland is more challenging, as here everything is done according to orders and rules.

How do you cope with the international working community? How do you manage communicating with other nurses and the rest of the staff? How about with the patients?

It is sometimes a bit challenging, but it is also quite nice. I have learned about other cultures as well. Sometimes there are language barriers with new colleagues, but usually everyone who comes here, speaks decent English. In many countries, such as in The Middle East and the Philippines, English has been the language of studying as well.
Some of the patients speak English, but in the operating room I barely have to speak with the patients. One learns quickly the phrases in Arabic that are in daily use. Also, body language can help as well!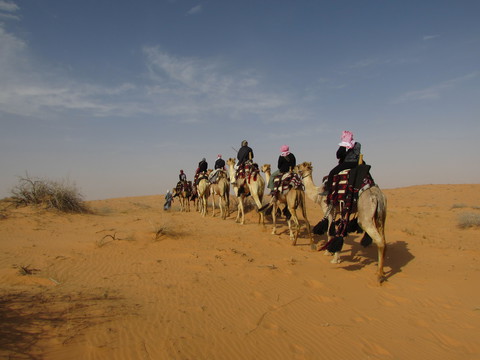 By Soile Haapalainen
How would you describe the facilities of the hospital?

Some parts of the hospital are new and fancy, some are older. Same goes with my department as well. Generally, everything is modern and the equipment is more or less the same as in Finland.

Many new applicants are especially worried about the safety in Saudi Arabia. Do you feel safe there? Can you move alone freely?

I have always felt safe here, even when I came here for the first time in 2001. I move around alone a lot, mainly in the malls and souks and I also use a lot of public taxis. I have never had any bigger problems than having a driver not knowing where to go. Obviously I don't take the "white taxis" if I don't have a clue where the place is. I don't go to dark alleys alone, as I wouldn't do in Finland either. The biggest threat here is actually the traffic. It is really chaotic sometimes.

How safe is your compound?

The compound is in the hospital area. At the gates there are guards, as there are also at the gates of every compound. Sometimes they might not be as strict as they should, but I have a safety chain and I feel safe at home.

Can you describe the position of a western woman?

One must wear abaya when moving outside the hospital area, but as a western woman I don't have to cover my head. I still carry it with me, just in case I am asked to wear it by muttawa (religion police). That might have happened maybe two times during the last two years. I am not allowed to drive a car, but it's not like I would want to do it either because of the traffic. Other than that I am allowed to come and go how I wish. There is no curfew and the hospital doesn't control me in other ways either.

What would you like to say to a nurse, who is interested in working in Saudi Arabia, but is worried about his or her safety?

It is not more dangerous here than it is anywhere else!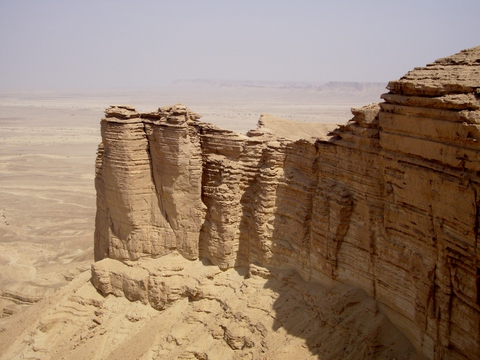 By Soile Haapalainen

What about traveling? Have you traveled a lot while being there? Where have you been to and what are your favorite destinations? Is traveling easy?

I have traveled quite a bit while here. I have been in Saudi for four years combined (two of the previous stints were one year at a time) and I have visited many places. I have been to Dubai, Abu Dhabi, Bahrain, Qatar, Jordan, Kuwait, The Philippines, Thailand, India and the USA. Both Bahrain and Dubai I have visited four times, because they are so easy to reach from here! One can drive to Bahrain from Riyadh.

I have also traveled inside the country. I have visited, for example, the mountains in Abha, I have taken a diving course in Jeddah (also did a few other trips there as well) and done two day camel trekking in Hail. I have also done many daytrips to the desert. My favorite destination, Edge of the World, I have visited four times.