West Hertfordshire Hospitals NHS Trust : Winner of #NTWorkforce UK Employer of the Year' award in 2019. Winner of #NTWorkforce Preceptorship of the Year 2020.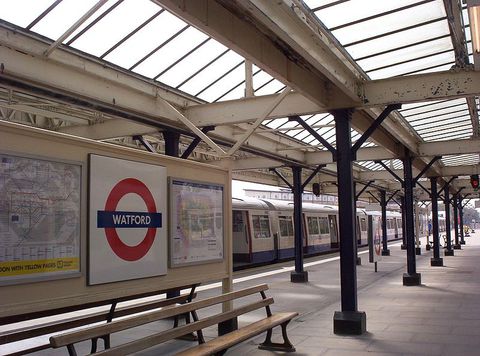 Watford is a town and borough in Hertfordshire, English, situated 27km northwest of central London. Watford has a central position on the M1 and M25, with a direct train service that reaches central London within 20 minutes. Watford is at the end of London Underground's Metropolitan Line. Watford General Hospital is situated right next door to Watford Football Club's ground and it takes only 15 minutes to walk to Watford High Street.
View this Vlog from one of our placed nurses.

We are seeking to hire nurses for general and specialist areas.
Salary West Herts pays for your years of experience! £26938- £33,111 basic per annum. Additional payments for unsocial hours.
Benefits. Among the most competitive on offer from the NHS. Costs are paid up front.
Relocation benefits for overseas nurses:
1. English language test OET or IELTS
2.CBT exam fee x 1
3.Visa application fees
4.Travel costs.
5. Free meet and greet service
ACCOMMODATION:
Up to £1,000 towards the first two months' rent, paid on joining; Trust on-site accommodation, if required and if available (£500 per month) Quarantine accommodation provided with COVID test x 2 as per UK regulations.
OSCE
The Trust will pay direct to university full amount for one sitting plus one re-sit (only) if required.
The Trust will provide comprehensive OSCE support. Test dates within a month of commencing at The Trust.
NEGOTIABLE ITEMS:
Loan to pay accommodation deposit - repayable from salary in agreed instalments
Advance of salary - up to £500 - repayable from salary in agreed instalments
Video interview for IELTS/OET passed nurses.
Every Thursday by TEAMS 9AM-13 PM UK time.
CV to jobs@profco.com; WhatsApp + 44 7393535590; messenger https://www.facebook.com/Profco

Facebook reviews
May 2021: I couldn't thank Profco enough for helping me achieve my successful journey in the UK as an overseas nurse! Profco have truly made me feel safe with my decisions in accepting an offer that suits me because of their transparency.
I once just an aspiring nurse dreaming to work in the UK and in just 4 months, I was able to achieve it!
Nov 22, 2020 - Communicated with Ann
Dec 17, 2020 - Interview with Trust
Jan 15, 2021 - COS
Jan 21, 2021 - Visa Appearance
Feb 17, 2021 - Supposed to be deployed but I had a problem with my own papers
Mar 16, 2021 - Deployment!
April 6, 2021 - In-house OSCE review
May 11, 2021 - Officially a UKRN!
Again, from the bottom of my heart, thank you Ms. Ann, Ms. Celia and Douglas for the assistance. I will forever be grateful for it. I wish Profco a whole lot of success and I am looking forward to meet you all here in the UK! ?
I WOULD HIGHLY RECOMMEND PROFFESIONAL CONNECTIONS ?
November 2020: I would highly recommend this agency ......especially Ann and Celia ,they were with me throughout my process from the start to till the end .....Even during COVID pandemic they made my processing so smooth.... super fast in replying queries ..... They help me to achieve ma dream ...... Thank you dears......
December 2020 : The Pandemic did not stop in fulfilling my dream. Profco helped and supported me from day 1 of application even until now that we are here in our trust, they keep in touch. Thanks to Celia for being so responsive and answered all my emails without delays. Thank you Profco.
#Profco #ProfcoNurses #NursingJobs #OverseasNursingJobs #TravelNurses #NursingAbroad #NursingintheUK #UKNursingJobs #NHS #CBT #OSCE #Watford #Westhertsnhs

Vacancies: