Are you one of the most qualified and experienced Consultant Hospital Doctors in your field? We wish to speak to you!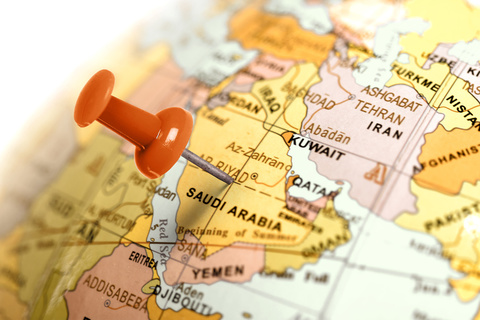 Our client hospital is consistently ranked as one of the top healthcare institutions in the Middle East, and their designated areas of Clinical Excellence include Heart Centre, Organ Transplant, Neurosciences. Adult Oncology Centre, Paediatric Haematology / Oncology, Medical Genetics.
They are seeking to source the leading Consultant Hospital Doctors to partner them to achieve the highest standards of excellence.
SALARY- Outstanding tax- Free package. Negotiable.
HOUSING- Free with all utilities paid.
HEALTHCARE- Free
ANNUAL LEAVE- 54 days
YEAR END BONUS - equivalent to one-month basic salary is given at the completion of the 2nd year and every year thereafter.
SEVERANCE BENEFIT equivalent to 15 days basic salary is paid for the first four years and one-month basic salary thereafter.
PROFESSIONAL LEAVE- One paid professional leave will be granted to attend major recognized medical, scientific, and /or another professional meeting per Hospital policy from the second year of the contract depending on the evaluation criterion.
VACANCIES
Medicine (Subspecialty: Any)
Surgery (Subspecialty: Any)
Oncology (Subspecialty: Medical Oncology)
Neuroscience (Subspecialties: Adult Neurology and Neurosurgery)
Obstetrics & Gynecology (Subspecialty: Gynecology)
Radiology (Subspecialty: Any)
Pathology (Subspecialty: Anatomic)
Emergency Medicine (Subspecialty: Adult)
Pediatric (Subspecialty: Any)
Organ Transplant (Subspecialty: Liver Transplant - preferably from Korea)
Critical Care (Subspecialty: Any)
Heart Center (Subspecialty: Adult and Cardiac Surgery)
Requirements
Number of Years of experience- Minimum twenty (20) years as a Consultant. Evidence of continuous publications in journals is required with special emphasis on the quality of original contribution to the field with at least 150-200 publications and with evidence of demonstration of exemplary skills in leadership and management.
Contract length
Initial appointment of minimum 4-weeks as Locum. Following the satisfactory performance, the potential candidate may be offered a permanent contract.
Note- Posts These are Senior Consultant posts not Department Head posts
Contact/How To Apply-
Ann Griffin- Principal Recruiter. + 44 7393 535590. Office +44 203 519 2258 ann.griffin@profco.com
Professional Connections is an International Healthcare Recruitment Agency We have 24 years' experience recruiting healthcare professionals to the Middle East, we have partnered with this client hospital since 2008.
It's easy when you have the right connection- sign up today
Vacancies: