West Hertfordshire Hospitals NHS Trust won the coveted Nursing Times 'Best UK Employer of the Year' award in 2019.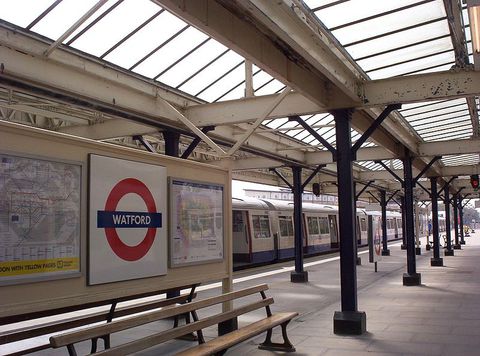 Watford is a town and borough in Hertfordshire, English, situated 27km northwest of central London. Watford has a central position on the M1 and M25, with a direct train service that reaches central London within 20 minutes. Watford is at the end of London Underground's Metropolitan Line. Watford General Hospital is situated right next door to Watford Football Club's ground and it takes only 15 minutes to walk to Watford High Street.
We are seeking to hire nurses for general and specialist areas for start dates in December 2020 and January 2021.
Salary West Herts pays for your years of experience! £28, 152- £32,146 basic per annum. Additional payments for unsocial hours.
Benefits. Among the most competitive on offer from the NHS
Relocation benefits for overseas nurses:
1. English language test OET or IELTS
2.CBT exam fee x 1
3.Visa application fees
4.Exit regulatory authority fees such as POEA in the Philippines or POE in India
5.Travel costs.
6. Free meet and greet service
ACCOMMODATION:
Up to £1,000 towards the first two months' rent, paid on joining; Hospital accommodation also available,
OSCE
The Trust will pay direct to university full amount for one sitting plus one re-sit (only) if required.
The Trust will provide comprehensive OSCE support
NEGOTIABLE ITEMS:
Loan to pay accommodation deposit - repayable from salary in agreed instalments
Advance of salary - up to £500 - repayable from salary in agreed instalments
Trust on-site accommodation, if required and if available (£500 per month)
SKYPE interview dates for IELTS/OET passed nurses.
Every Thursday 9-13 UK time.
CV to jobs@profco.com or whatsApp + 44 7393535590 Messenger https://www.facebook.com/Profco

Facebook review February, 2020
Since day 1, Profco has been there to guide me all throughout my application process to Uk. I can't thank them enough for their hard work and professionalism in making my dream a reality. From the time I took my IELTS exam, and preparing for my employer interview and CBT exam and even up to my application to the NMC, they were there to give their support and guidance. My special thanks to Ma'am Celia for patiently answering my queries all throughout. She was kind and very responsive to me. I had no trouble in communicating with her because apart from the fact that she was friendly and approachable, she really tried her best to help me out whenever I have questions or have difficulties during the application process. What more could you ask for an agent?
Now, after just barely more than a month preparation, I have already passed the OSCE and attained my NMC pin making me an official UK RN! Kudos to Profco who have helped me a lot in achieving this goal of mine. I am grateful to God that I had the privilege of working with such a wonderful company who really lives up to its name! I will definitely recommend them to others and even if I will have to write reviews like this all over again, I would say the same thing! A great team, indeed! Keep it up, Profco!
26 March
· I would highly recommend this agency, they are the best ever. They were always by my side and made the whole process an easy cakewalk which would have been very difficult otherwise. They justify their name-truly PROFESSIONAL. Thank you everyone from Profco esp Nina, Ann, Celia, Richella, Douglas and Aree
1Professional Connections - Profco
Vacancies: