A British Nurse 2 Years in Riyadh

You have now been living working in Riyadh for over three years.
Why have you chosen to stay for a third year?
They have such good facilities here and the work is less busy than in UK. I have a better chance to do my work properly and according to the policies and procedures here. We have time and we are not rushed. I am very happy here!
So, why KFSH and why Riyadh?
I chose King Faisal because I was advised to come here as it is one of the best hospitals in Saudi Arabia. Recently it was also listed among the best hospitals in the Middle East. The city is really lively. Riyadh never sleeps. The malls are open until two in the morning as are many of the restaurants. Also, at the time I was applying, there were not too many other destinations to go to in Saudi Arabia.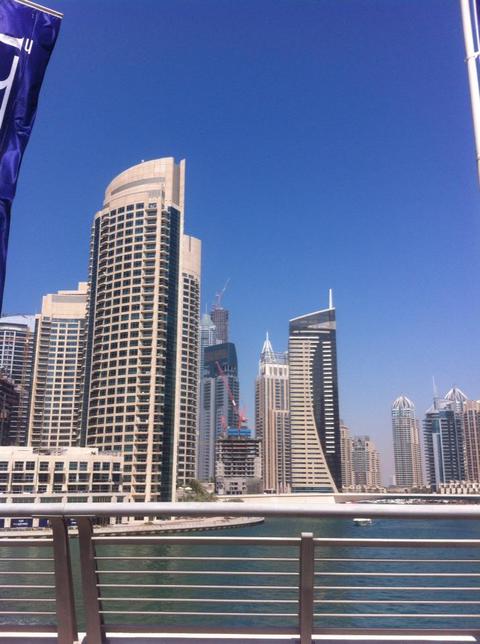 Many nurses at enquiry stage ask how safe it is to work in Saudi Arabia/ Riyadh. Would you mind to tell how safe you feel and what measures the hospital/ embassies and authorities take with regard to the safety of Western nurses?
It is very safe here. The hospital have a security system. The compound that I live on have two security points. The army is at the first security point and the regular security at the second. The malls have very good security as well and everyone is scanned when they go in. The hospital have a dedicated taxi service. One just sticks to one driver so it is very safe. In fact, I feel just as safe here as I do in the UK. I have no worries regarding my safety whatsoever.

Can you describe the process of applying for annual leave?
On our unit, the expats, we can book our vacations six months in advance to get our flights cheaper. Also, we have our schedules for twelve months so basically we can plan our annual leave for the year ahead. We also have guidelines where the Muslims have Eid and Haj and the Christians have Christmas and New Year. But that is how we do it in our unit, as our unit has an autonomy. All units are different.

Can you tell how easy it is to go to Bahrain/ Dubai for a weekend?
It is really, really easy. What I do, is I always buy a multi exit/re-entry visa that lasts for six months. I keep my passport with me for six months and that allows me to book flights whenever I want if I want a long weekend for example in Dubai or Bahrain. The flights are very cheap. And I can use that multi exit/re-entry visa as many times as I want within the dedicated period that is stated in the visa. I do not need to inform anyone specifically. I just apply for annual leave. One is not controlled here in any way like that at all.
So you have been traveling a lot? Which places have you visited outside the country?
I have been to many places, yes. But the main reason I came here in the first place was that my grandfather came to the Middle East in 1946 and worked here for twenty-five years. He kept a logbook of all the places he visited and where he worked so I am on a legacy to visit all the same places. I went trekking to Nepal, I have been to Oman, Dubai, Bahrain, Jordan, India and France. I also have a friend that has not seen Europe so this year we are going to Paris, Switzerland and Germany. I also have booked a trip for next year to the Philippines.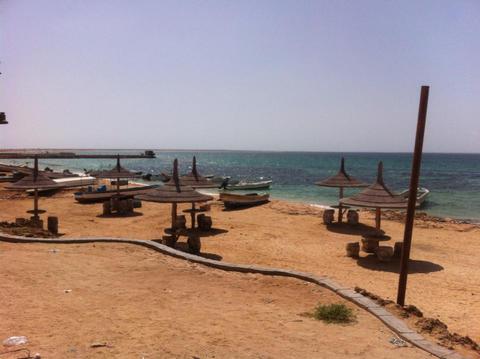 Have you visited many of the tourist sites in Saudi Arabia, can you tell me about them?
Yes I have! I have been to Najran, Jazan and Farasan, which are all located in the south. Farasan is an island in Saudi Arabia and it is very, very beautiful. There one can swim, fish, enjoy walking as it is not as hot there, one can rest and eat. It is very nice. I also visited the historical site in Riyadh. It was very interesting and knowledgeable. But the island, Farasan, is definitely a must for everyone.
What would you advise a nurse thinking about applying to work in Saudi Arabia?
I would tell them to give it two years. I would encourage them to go if they were single, or family is grown up. I would encourage them to come because it is very good for the knowledge. The diseases here are all very different to the ones I was used to in the UK. Some diseases are associated to the culture and lifestyle in certain places. That allows me to get a lot of new experiences. I would definitely recommend people to come here. I would, however, advise them to give themselves time. When I came here, I though after six months that now I have settled, but after twelve months, I actually saw that it took that long to settle in. The first year is basically learning new and getting used to the new surroundings but after that it is a lot easier to start enjoying it here.
Anything else you would like to add?
I would say don't be scared. It is very safe here. I would tell them to come and experience the different culture. Even if it is just to experience a new culture it expands one's education, knowledge and awareness. It just a wonderful experience. It is easy to get in and out of the country. The only thing is that you have to wear your Abaya and you have your driver. But I have no problem with that! Not to forget about the salary. The salary is very good and it is a massive part of being here.