United Arab Emirates
Location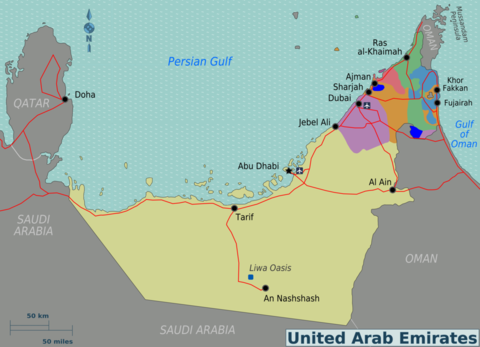 Having a location adjacent to the Kingdom makes United Arab Emirates a perfect destination for a weekend trip. It is an easy and a fast place to access with a wide range of opportunities to spend time with. The country's main attractions are the cities of Dubai and Abu Dhabi. Both are really popular traveling destinations. The flight connections to both of these cities are more than good from the Kingdom and the prices are not too high either.

Since the amount of tourism allowed in the Kingdom is small, UAE is a common place for people to catch up with their significant ones on holidays. Many of the world-class hotels in the country have their own fantastic, private beaches and pool areas where one can enjoy the warmth. Also, the shopping opportunities are outstanding in the country. These are just some of the reasons why it is such a popular place to visit with friends or family!

Dubai
Dubai is the largest city of United Arab Emirates and is truly a modern paradise. After the discovery of the immense oil reserves, Dubai decided to invest into tourism. And they surely did invest well! The city offers some cultural history through its mosques and markets, as well as long white beaches and beautiful deserts. On top of all this, the city features top modern architecture and design.

Dubai is a city of World records. The records are set and broken yearly. At the moment the city has the records for the tallest skyscraper in the world, world's largest man-made island, highest restaurant from ground level, largest underground photo exhibition.... The list goes on and on. You can check the full list here:
Dubai is probably the most popular destination for tourists in the Middle East. It is a huge metropolis that offers so much to do and see. Traveling there from Saudi Arabia is really fast and relatively cheap. Lots of expats like to make weekend trips there. A visitor is guaranteed to be amazed of many things in the city of Dubai. Many of the biggest stars in the world come to perform in Dubai every year. For this reason the people who love live concerts can easily combine a nice weekend trip in the city and a concert!

Dubai has some of the largest shopping malls in the world and visitors are more or less able to find everything they can imagine there. Be prepared to spend a whole day (or two) at the Dubai Mall to be able to explore every corner of it! Despite being a huge, modern, metropolis, Dubai also has beautiful beach resorts that the visitors can enjoy. There are many top hotels in the city that have private beach resorts and pool areas. These are great places to spend time with your family or friends.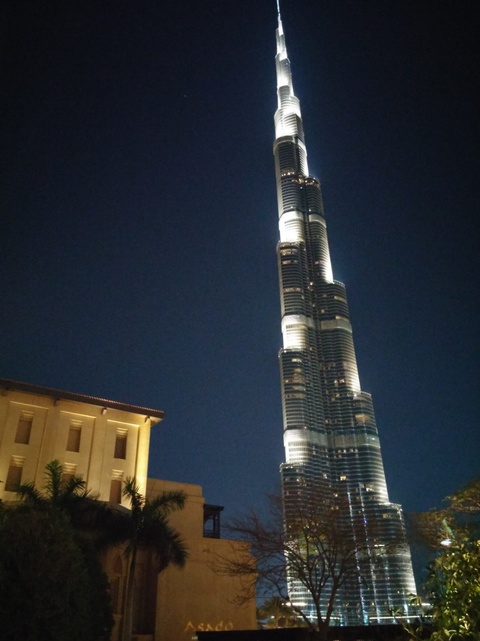 Riyadh - Dubai
- Cheapest roundtrips from Riyadh can be found for as little as 150 euros (~£110 and ~$170).

- The average duration of the flight is less than 1h 55min.

- There dozens of flights operated every week.

- The distance between the cities is 860 km.

Abu Dhabi

Abu Dhabi is the capital of the United Arab Emirates. It is, like Dubai, a top modern metropolis with a unique design and lots of attractions. However, Abu Dhabi is yet to reach the same level of tourism that Dubai has. This, on the other hand, makes the city a much more relaxed and peaceful environment to visit. Having said this, it is worthy to mention that it is still one of the richest cities in the world and a city with a population of almost 2.5 million people.

Abu Dhabi is renowned for its international atmosphere and high quality of services. Within few decades of time, a small fisher village has turned into a futuristic metropolis that offers almost unlimited opportunities for its visitors. As well as in Dubai, the shopping opportunities are outstanding. One can also find a hotel for every need from a crazily wide selection. Be prepared to fall in love with this city full of luxury, with a more traditional feel, compared to Dubai.

Just like Dubai, Abu Dhabi also has some gigantic malls that offer great shopping experiences. There are malls that have only the most luxurious of luxury brands, malls that have cheaper brands and malls that have everything between these two. Also one can find amazing public and private beaches to enjoy the constant sunshine and warmth!

Finding a suitable hotel for your stay should not be too hard as the range of different hotels is enormous and more are built all the time. For the ones that wish to spoil themselves with a level of luxury available nowhere else (well, maybe in Dubai at Burj Al Arab), Emirates Palace is the place to be. There are also other luxurious hotels as well as some more affordable ones.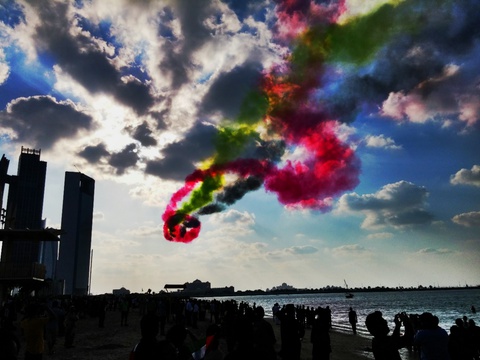 Abu Dhabi hosts a F1 Grand Prix every year. The first race took place in 2009. The Abu Dhabi Grand Prix was the Formula One's first ever day-night race. The F1 weekend offers a lot of activity, concerts and obviously the race itself. People who enjoy motorsports have a brilliant opportunity to make a weekend trip to go see the race in Abu Dhabi.
Riyadh - Abu Dhabi
- Roundtrips from Riyadh cost around 250 euros (around $280 and £180).

- The average flying time is 1h 53m

- Over 20 flights weekly operated between the cities

- The distance between the cities is 805 km.

NOTE: Other Emirates, such as Fujairah and Ras Al Khaimah, offer also nice alternatives for weekend trips in the UAE. They have some really nice hotel resorts where one can enjoy a relaxing weekend in the sun, in a luxurious hotel area.