Australia
> Midwifery Jobs in Sydney Australia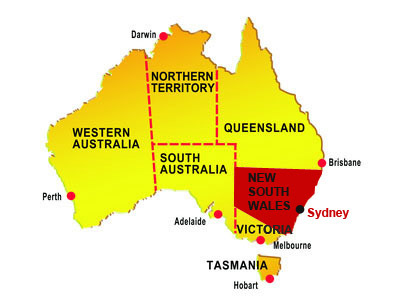 SLHD offers maternity services at Canterbury, Concord and RPA hospitals. Over 5500 women birth to SLHD each year. In SLHD, we are committed to providing woman/family-centred care, ensuring optimal health outcomes and positive birth experiences for families who choose to birth in our district.
The maternity unit at Canterbury Hospital is
a diverse and dynamic unit providing care to women with low - moderate-risk pregnancies. Canterbury maternity care encompasses an Antenatal Clinic, Birthing Unit, Antenatal/ Postnatal Ward, Special Care Nursery, Midwifery @ Home service, as well as thriving continuity of midwifery care models (incorporating Midwifery Group Practice (MGP) and the Canterbury Antenatal and Postnatal Service (CAPS)).
RPA Women and Babies
is a level 6 tertiary referral hospital for all women, including those with high-risk pregnancies. RPA provides care to women within SLHD as well as mothers and babies across NSW who require complex obstetric care. RPA Women and Babies encompasses the Antenatal Clinic, Early Pregnancy Assessment Service (EPAS), Delivery Ward, Birth Centre, Antenatal and Postnatal Wards, Midwifery @ Home service, and Maternal-Fetal Medicine Unit. Neonatal Intensive Care Unit has two MGPs, a Midwifery Antenatal and Postnatal Service (MAPS), and a midwifery team model provided through the RPA Birth Centre.
Concord Repatriation General Hospital
(CRGH) has an MGP clinic, providing more local options of care for women in the Concord catchment. Women within this clinic give birth at either RPA or Canterbury Hospital. SLHD has an ongoing focus on the expansion of continuity of care for pregnant women. We acknowledge the high-quality evidence that women who receive care by known midwives are more likely to have a positive experience and improved clinical outcomes. In addition to this, there is increased job satisfaction for the midwives working in continuity models of care, as they are supported to work to their full scope of practice.
SLHD is also committed to the ongoing education, skills, and professional development of midwives through a broad range of training offered through the district's Centre for Education and Workforce Development.
How much will I be paid?

Your salary depends on how many years of post-graduate clinical experience you have. This increases each year up to the eighth year of experience for registered nurses and midwives. If you progress into different roles, there are different pay rates that correlate with the grading of the role. Visit Public Health System Nurses' and Midwives' (State) Award for more information.
How often will I get paid?
The NSW Health nursing and midwifery pay cycle is every two weeks.
How much annual leave will I get?
That depends on the type of employment that you take (eg rotating roster vs Monday-Friday), Annual leave is determined by the Public Health System Nurses' and Midwives' (State) Award. You will get:
o Monday - Friday business hours full time: 4 weeks annual leave
o Working a full-time rotating roster: 6 weeks of annual leave
Do you have any accommodation available for when I get there?
Yes, SLHD has short-term accommodation options available for singles and families.
Resources
Nursing and Midwifery Board - AHPRA
o Medicare
How do I apply?
Send your CV to jobs@profco.com
whatsAPP + 44 7393535590
https://www.facebook.com/Profco/
Vacancies: