National Guard - King Abdulaziz Medical Cities. Nursing & Physician vacancies
Do you want to pay off your debts, then save most of your salary and maybe travel the word?
Contract benefits:

Lucrative tax-free salary.
Two return flights per year.
Free accommodation
NEW! 61 days paid leave per year.
Lots of overtime enabling you to save 100% of your basic salary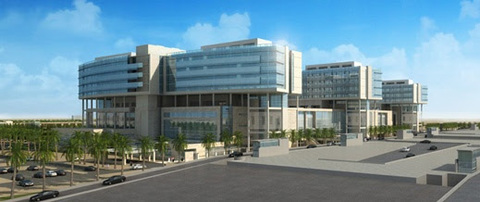 Posts for all levels of nursing staff

The Ministry of National Guard Hospitals endeavour to achieve the Centre for Excellence in medical care, it is their ultimate goal to attract and hire educated, highly skilled & experienced individuals from all over the world to join and be part of our internationally accredited institution and who can contribute in the attainment of our prime & utmost objectives.

Ministry of National Guard Health Affairs- King Abdulaziz Medical City.
View this video it shows who National Guard are, pictures of Riyadh, their hospitals and much other invaluable information that you are probably interested to know at the application stage.
Vacancies
See the list below, if you cannot find a post that matches your skills and experience send your cv to us at jobs@profco.com. The hospitals have every general, specialist and subspecialist services and as nurses come and go it will not be long before there would be an open vacancy that you can be wait-listed for or we advise posts you could be considered for. The Riyadh hospital site is the flagship hospital of the Middle East. The complex incorporates the King Abdullah Specialist Children Hospital
Accommodation
A quick tour Al Yamama 3 villa
The NGHA's accommodation video:
Housing recreation center: Indoor pool and 3 outdoor swimming pools, tennis courts, squash courts, jacuzzi, basketball, volleyball, saunas, gym, billiard, ping pong etc. etc. Also a nice restaurant with a lobby. This is all supplied free of charge.

What to do in Riyadh?
Click here
Also, look at Riyadh City:
Salary
Salaries have been increased in January 2019. In addition to the basic salary, increments are paid for years of experience and postgraduate qualifications.
Where to use your lucrative tax-free salary?
Save, Travel or Spend
Saving is made easy, as housing, transport, healthcare and much more is provided to you free of charge. Travel is the most visible catalyst for many healthcare workers to select to work in The Middle East. It is easy to pop to Dubai, Bahrain, Qatar, Istanbul or to Egypt for the weekend! you can spend your days in the luxurious shopping malls of Riyadh. Read more from here: Tripadvisor.
Recruitment process:
Contact us now for an information and application pack.
Ongoing weekly SKYPE interviews once you are shortlisted.
Post offer logistics: Reference checks, licensing/ registration, police checks, medical, visa etc.
Visa issued and resignation from your present post.
Travel 4-6 months of post-approval.
Still can't decide?
Look at some more videos on ProfcoTV channel on YouTube.
Also, follow us on Twitter and Facebook and our dedicated website http://www.nursinginsaudi.net
To apply
Send your CV to jobs@profco.com
Contact us

Opening hours: 07:00 to 17:00 GMT Monday to Friday and Sundays 07: 00 to 12:00
International + 44 203 519 2258 WhatsApp + 44 7393 5355 90 Facebook
Vacancies: