New South Wales -Sydney LHD Hiring!
Dates will be posted soon. Contact us now to register your interest by sending your CV to jobs@profco.com
Come work with us in Sydney- One of the best Cities in the world!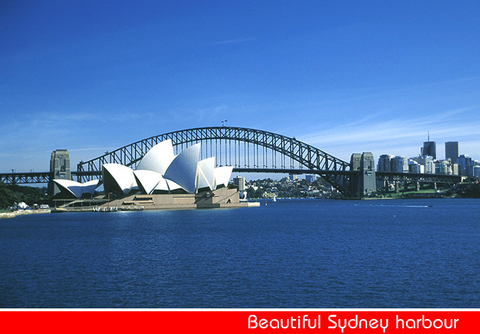 Sydney has it all - from amazing weather, fantastic open spaces, the Harbour, night life to wildlife, all which lead to a great work-life balance. Surrounded by lush national parks and gorgeous beaches, Sydney is a buzzing metropolis of cafes, restaurants, bars, live music, shopping, art galleries, theatres and some of the most iconic international landmarks- all right at your fingertips. You can spend your days off exploring or even just hanging out at the beach, and then spend your evenings submersed in Sydney's vibrant nightlife
Sydney Local Health District (SLHD) is the perfect place to build an exciting and rewarding career, and we are always looking for great people who value collaboration, openness, respect and empowerment to join our team.
Contract length

Short 3 or 6 month. Up to 4 years on Temporary Sponsorship visa or permanent contract on PR186 visa.
Visa sponsorship
Full visa application costs paid for by Sydney LHD for visa types - Working Holiday Visa. Temporary sponsorship (TSS 482) and Permanent Residency (PR 186)
Accommodation
Provided- Four weeks free and subsidised accommodation close to the hospitals at a very reasonable cost for up to six months. Costs includes bills. The cost are approximately AUD$ 115 per week for a single room, $300 for a double room and $500 per week for a family unit. The costs includes utilities.
Salary
Your salary depends on how many years of post-graduate clinical experience you have. This increases each year up to the eighth year of experience for registered nurses and midwives. If you progress into different roles, there are different pay rates that correlate with the grading of the role. Visit Public Health System Nurses' and Midwives' (State) Award for more information. You'll need to show evidence from your previous employers confirming your employment before your salary rate is calculated.
How often will I get paid?
The NSW Health nursing and midwifery pay cycle is every two weeks.
How much annual leave will I get?

That depends on the type of employment that you take (eg rotating roster vs MondayFriday), Annual leave is determined by the Public Health System Nurses' and Midwives' (State) Award. You will get:
o Monday - Friday business hours full time: 4 weeks annual leave
o Working a full time rotating roster: 6 weeks annual leave
Shortlisting Criteria.
For nurses applying for a Working Holiday Visa we are seeking at least one year's post graduate experience.
At least 3 years post graduate experience in nursing for nurses seeking to apply for a temporary sponsorship visa or permanent residency visa. PR Visa
How to apply
Send your CV or an expression of interest to jobs@profco.com
WhatsApp + 44 7393535590
Facebook https://www.facebook.com/Profco/
#nursinginaustralia #NSWHealth #nursinginsydney #nursingjobsinaustralia#nursingjobsinsydney #186 #PR #PR186visa # TSS482 visa
Vacancies: