We often picture the iconic Riyadh skyline when we hear Saudi Arabia, but the views of the Red Sea from the coastal city of Jeddah are just as breathtaking. Jeddah is the second-largest city in Saudi Arabia and home to a diverse population of 3,900,000 and has been an important port and trading centre for centuries. For this reason, it is a bustling cosmopolitan city with endless things to see and do. Our Client National Guard Health Affairs is hiring registered nurses for the expansions- A new Neuro and Trauma Center and a new Paediatric Hospital.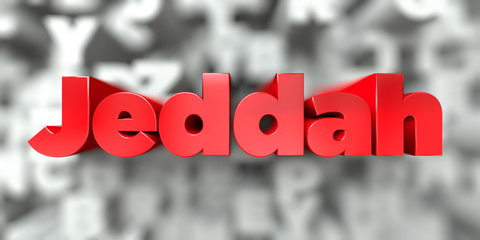 What is Jeddah like?
A major commercial centre, Jeddah is known for shopping districts, restaurants, cafes and beautiful surroundings.
The population is large and diverse, owing to the city's history as a trading port.
Enjoy the views of the spectacular Jeddah Corniche
From the Corniche, you will experience beautiful views of the Red Sea. Here, you will find shopping streets and very good quality gold. Don't forget to visit the King Fahd Fountain - the tallest water fountain in the world!
Scuba Diving
Jeddah is a popular location for scuba diving enthusiasts.

Theme Parks
Jeddah is home to several theme parks. Whatever your taste, you'll find something to suit you. Check out the water park at Sail Island, the Atallah Happy Land Park for indoor and outdoor attractions or the Al-Shalal Theme Park for the largest double-loop rollercoaster on the Asian Continent.
Shop
You'll find no shortage of places to spend your tax-free salary in Jeddah. There is a huge list of malls, most notably the Mall of Arabia, which claims to be the biggest in Saudi Arabia. If big malls are your thing, you'll also want to check out Hera's Mall and the Red Sea Mall.
You'll find lots of stores that you recognise including Nike, Victoria's Secret, Sephora, Starbucks and many more. The Star's Avenue Mall even houses a Saks Fifth Avenue.
Eat
Great news for your taste buds but bad news for your waistline! Jeddah is home to an endless list of delicious eateries from casual restaurants and cafes like Pizza Express and Cheesecake Factory to high-end fine dining. You will find almost every cuisine imaginable - there really is something for everyone, no matter your tastes or your budget.
Work
It's not all play, of course! You'll fund this amazing lifestyle by earning a tax-free salary at one of the leading tertiary referral centres in the region. Click here for more information on the hospital itself and see the list of vacancies below. Don't miss out - apply today

Vacancies: