Work
Do I need a Visa and Work Permit?
See Work permits
Yes, Professional Connections will assist you in obtaining your visa and work permit.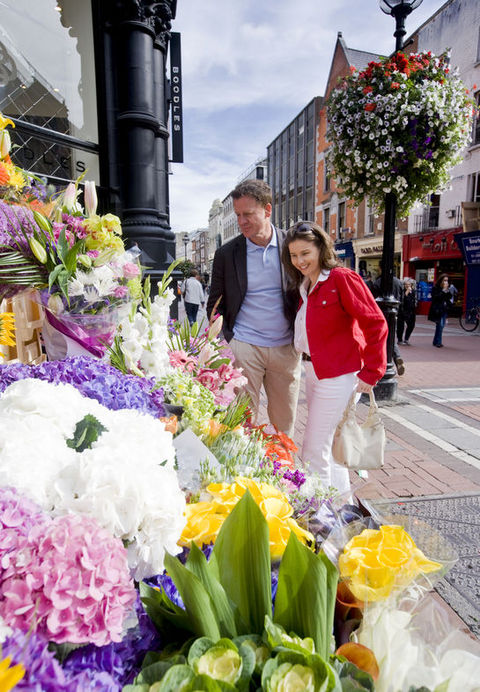 Do I need to register my profession?
Yes. All nurses and midwives need to register/license with The Nursing and Midwifery Board of Ireland.
What are the working hours?
The working hours in Ireland are 39 hours per week. If you are willing to, there are often chances to work overtime.
How much will I be paid?
View Department of Health Salary Scales and Allowances here.
How much income tax will I pay?
Tax status in Ireland depends on an expat's residence status. Expats qualify for tax residence if they are in Ireland, or an EU country, for at least 183 days of a tax year or 280 days over two years. Income tax: Irish income tax is calculated at the appropriate rates on your gross pay earned in a tax year.
Most employees are subject to the following taxes:
Pay as You Earn (PAYE) applies to all Irish-sourced employment income and is calculated at progressive rates. The current rates for an individual are 20% on the first EUR33,800 of the annual salary, and 40% on the balance. Income levy is payable on gross income from all sources before any tax relief, capital allowances, losses or pension contributions. The rates are 2%, 4% and 6%, depending on gross income amount. Capital gains tax: Capital gains tax is generally charged at 33% on disposals of property. (A 40% rate applies to certain assets in limited circumstances.)
Source and read more: http://www1.internationalliving.com/sem/country/ireland/report/ppc.html
Here are some useful links to see information about tax in Ireland!
What is a PPS number?
What is the cost of living?
The monthly cost of living in Ireland will very much depend on where in the country you decide to settle. Dublin is the most expensive place to live with rents being the most expensive here. If you look in smaller towns or rural areas, you'll find rents are much lower. For our sample budget below we've used the rent for a two-bedroom house outside of Dublin. We suppose two - four of you will share the costs if you choose to have your own bedroom or share a bedroom.
USD= EUR 0.85 USD EUR
Rent (furnished): USD 1111 EUR 944
Electricity: USD 111 EUR 94
Gas for central heating: USD 60 EUR 51
Garbage collection: USD 44 EUR37
Cable TV, Internet, phone package: USD 80 RUR 68
Cell phone: USD 30 EUR25
Groceries (excluding alcohol): USD 555 EUR 471
Health care plan: USD 194 EUR164
Cinema (once a month): USD 25 EUR 21
Eating out (once a month): USD 83 EUR 70
Total per month: $2293 EUR1945
What Benefits will the hospital offer?
o Two-year contract initially.
o An economy-class air ticket from country of origin and onward transfers to the candidate's initial accommodation
o A return economy-class air ticket on completion of the candidate nurse's two-year contract.
o Accommodation in Ireland for four weeks and support in finding permanent accommodation.
o Professional development and educational opportunities
o Reimbursement of fees for Nursing registration for the Irish Nursing Board
o Reimbursement of fees for medical and visa processing
Vacancies: